IU nuclear physics project selected to advance major U.S. DOE initiative
Indiana University researchers are part of a five-year, $11.24 million initiative from the U.S. Department of Energy to solve challenging and complex issues central to advancing knowledge in nuclear physics.  
The effort brings together the world's top nuclear theorists to advance theoretical frameworks for the accurate prediction of nuclear interactions and properties of nuclear matter. It also is being undertaken as the U.S. government aims to dramatically expand its knowledge of nuclear matter—an area of research that has potential major implications for commerce, medicine and national security—as part of the CHIPS and Science Act of 2022, which was signed into law last year and which IU was one of the first universities to support. (See the Economic Engagement Update below for information about an upcoming special forum on the CHIPS Act.)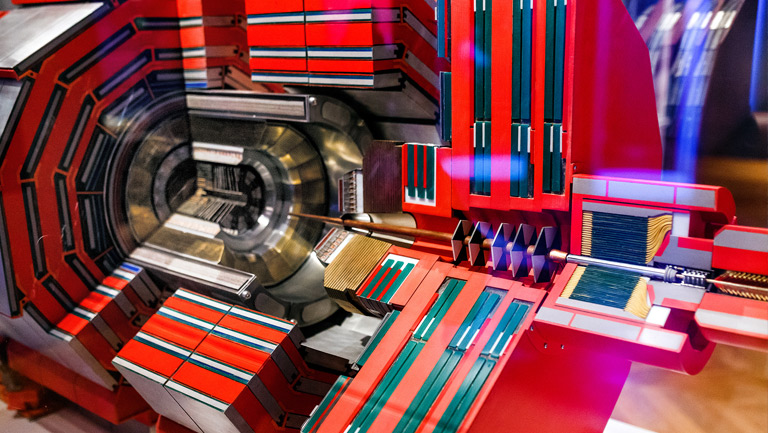 As part of this work, IU physics professor Adam Szczepaniak is leading a project called "ExoHad," which explores the physics of exotic hadrons — a largely unexplored group of subatomic particles governed by rules that still need to be discovered. Of the Department of Energy's award, $1.8 million supports ExoHad, which includes other IU researchers and collaborators from across the world. 
A Department of Energy news announcement underscored the potential major implications of the five nuclear physics projects that were selected to receive federal funding after a competitive review process.  
"Advances in nuclear physics provide important new insights into the nature of our world as well as novel applications in the areas of national security, energy, health, and space exploration," said Timothy Hallman, associate director of science for nuclear physics at the Department of Energy's Office of Science. "Developing rigorous theoretical frameworks to underpin such advances enables new predictions of nuclear phenomena and a foundation for understanding how knowledge gained can be used to benefit society, such as exploring more clean energy options and new applications in nuclear medicine and industry."