Driving a defense innovation ecosystem
Last week, Indiana University economic development leaders participated in a defense industry roundtable discussion with U.S. Sen. Todd Young. The event was hosted by the Crane Regional Defense Group at WestGate@Crane Technology Park. 
IU Vice President for University Relations Michael Huber and Joe Carley, IU director of economic development, were among 60 representatives from Indiana's public and private sectors who convened to talk about the continued transformation of WestGate@Crane into a major hub of research innovation, entrepreneurship and educational programs in the 11-county Indiana Uplands region.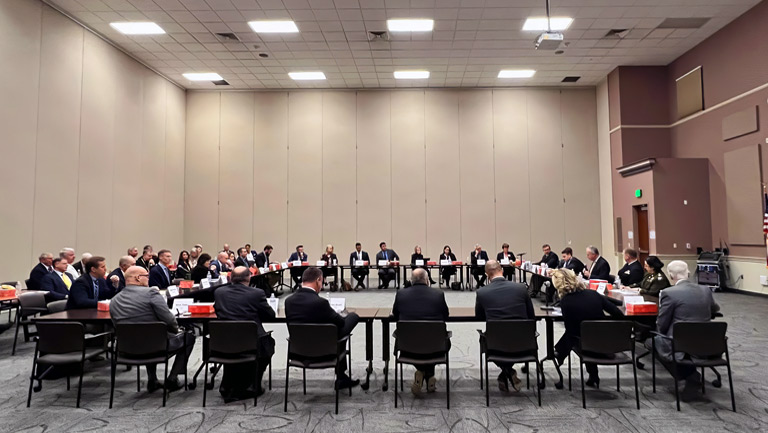 Huber and Carley were among a select group of attendees invited to provide brief overviews of their organizations and how their current initiatives are contributing to the development of Crane and the Uplands region, where IU continues to be deeply and actively engaged in working with local, state and federal leaders in igniting a dynamic innovation ecosystem. 
IU was also one of the first universities to champion and support the recently enacted CHIPS and Science Act, which Sen. Young co-sponsored. The $280 billion bipartisan bill is expected to have a major impact on the development of WestGate@Crane and the surrounding region.