IU Navigates COVID-19 and Campus Life
Nearly a month into the fall semester, the Indiana University community continues to adjust to the realities of operating in the midst of a pandemic. While every new school year sees some kind of an adjustment period, falling into the rhythm of campus life has understandably looked a bit different this fall. To some degree, that's intentional and necessary, as our administration and staff worked tirelessly to establish and implement a sustainable program of mitigation testing, contract tracing, and quarantine and isolation protocols.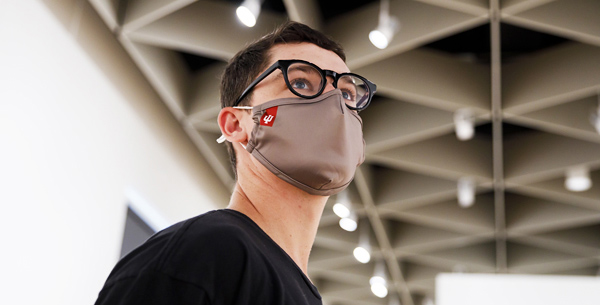 Even when planned for, disruption can be frustrating—not just for those of us who work at IU, but especially for our students and parents. Despite the occasional frustrating bump in the road, all that planning and effort means our first month with students back on campus has been smoother than the naysayers predicted: Arrival testing helped us identify several hundred cases before they came on campus; mitigation testing has gone according to plan; and the overwhelmingly majority of our students have done their part to keep the community safe and healthy. With all of that in mind, here is a look at where IU is, and where we are headed.

After successfully implementing arrival testing, Indiana University has shifted its focus to a multifaceted, long-term health and safety plan comprised of mitigation testing (randomly testing asymptomatic individuals), symptomatic testing, contact tracing, and quarantine and isolation procedures. This plan was developed by IU's medical response team led by some of our world-class medical school and public health school faculty.

In utilizing robust testing, our medical response team is able to track a variety of metrics to determine how the virus is spreading on our campuses, where there might be outbreaks, and when new actions must be taken in response. Much of this data is publicly available on our Fall 2020 Dashboards, so that students and parents, state and local leaders, and the communities surrounding our campuses can be aware of how things are progressing.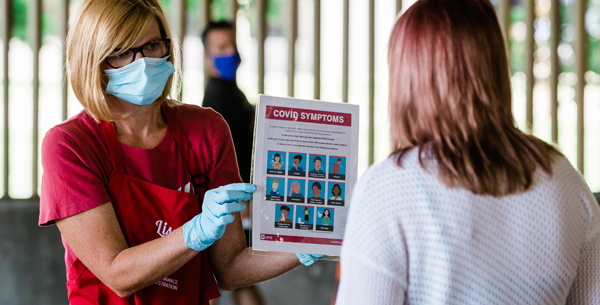 For instance, after a 1% positivity rate on our arrival testing, our mitigation testing showed that within a few weeks the positivity rate was climbing up towards 3% across our campuses. But as we looked at specific housing locations, we were able to determine that we might have outbreaks in some communal living locations (such as fraternities and sororities) and in some residence halls. After testing all students in those locations, we were able to make conclusive determinations that some communal living facilities had true positivity rates over 50%, while no residence hall had as large a rate as was feared. This isn't because those in communal living were ignoring precautions, but because the nature of such houses means that more people are in close contact with the same group of people over longer periods of time--and we know this sort of close contact is how the virus spreads.

While we have no authority to close down communal living houses that we don't own, it did lead us to recommend that students in those situations should consider alternative living arrangements. One of the dashboards we have made available shows the positivity rate in each communal living location, so that the community can understand why we made this recommendation.

After catching those cases early, enacting our quarantine and isolation protocols, and issuing such recommendations, our latest numbers on the dashboards (after peaking around 6%) show the positivity rate has started to decline. This doesn't mean we are out of the woods, and we will likely see more spikes in the coming weeks and months. But it does show that our mitigation testing plan works, and so we plan to stay vigilant with it throughout the fall. In fact, we plan to continue to ramp up our testing capacity with the goal of testing every student at least once a week. Again, that requires some adjustment for both students and IU, but so far it's allowed us to avoid the fate of similar institutions who have had to return to all-online courses for the remainder of the fall.