Letter from Vice President for University Relations Michael Huber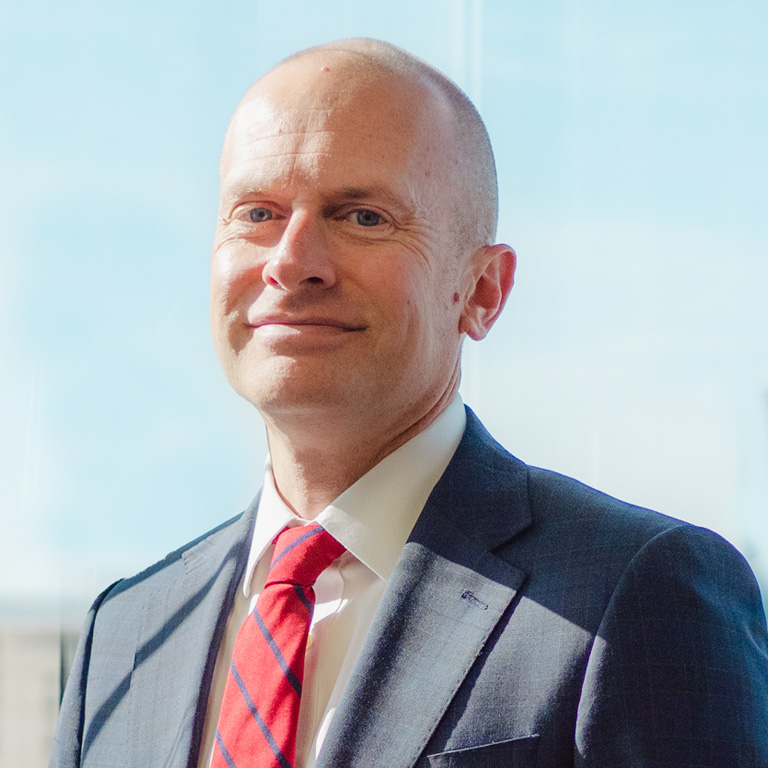 Dear friend of IU,
Welcome to the latest report from the newly renamed Indiana University Office of the Vice President for University Relations.
I am extremely appreciative of the warm welcome I have received from so many members of the IU community since arriving at the university late last month. Over the past several days, I have had the privilege of meeting with and learning about faculty, staff, students, alumni, partners and friends of the university who contribute every day to the extraordinary impact IU has on the vitality of Indiana and our nation. After every conversation I have, it becomes increasingly clear that the power of IU is in its people—those who work tirelessly to elevate the reputation of IU and the state it serves—as well as in the relationships the university continues to maintain and advance with people and partner organizations that share its mission.
The new name of our office, formerly the IU Office of the Vice President for Government Relations and Economic Engagement, underscores the importance IU will place on strengthening university relations with its key stakeholders, including leaders in business, community development, education and government. It also anticipates the progress we expect to make by more effectively aligning our educational, research and engagement initiatives with the workforce needs of our state and the individual needs of Hoosiers.
As I said when I was appointed to my new role, I'm inspired by IU President Pamela Whitten's commitment to make IU an engine to improve the lives of Hoosiers across our state. I see unlimited potential in today's environment to increase collaboration between academia and the public and private sectors. I'm convinced that there's no better platform to apply these important cross-sector partnerships than IU, which boasts unique assets that cannot be found anywhere else. These resources include first-in-class scholarship, research, entrepreneurship expertise and global networks that, if properly leveraged, will fuel the successful expansion of the state's most important industries, including artificial intelligence, cybersecurity and defense, and the health and life sciences.  
President Whitten's new IU 2030 framework for the university's strategic planning process reflects the idea of the university as an economic development partner and as an accelerator. It also serves as a directive for all members of the university community to think big as we envision new, innovative ways to attract and retain top talent in our state, advance Indiana's culture of innovation and entrepreneurship, and drive discoveries that help solve some of the biggest challenges facing our communities.
Likewise, the bold new vision we have shared for the transformation of our IUPUI campus and the creation of an enlarged presence in Indianapolis signals IU's determination to play an even more energetic role. We aim to ensure more job-ready graduates, expand our research activities in the greater Indianapolis region, and establish creative collaborations with key partners that will benefit communities across our state through increased investment and entrepreneurial activity, including promising new startups.
In short, this is an exciting time for IU as we seek to build upon our past successes, form the foundation of our future, and use our assets to create a positive sense of place that makes Indiana a more attractive place to live, work and do business. 
On behalf of the dedicated team at IU's Office of the Vice President for University Relations, we look forward to working together with you to build a better, stronger Indiana and improve the lives of everyone who takes pride in calling our state home.
Yours sincerely,
Michael Huber
Vice President for University Relations
Indiana University