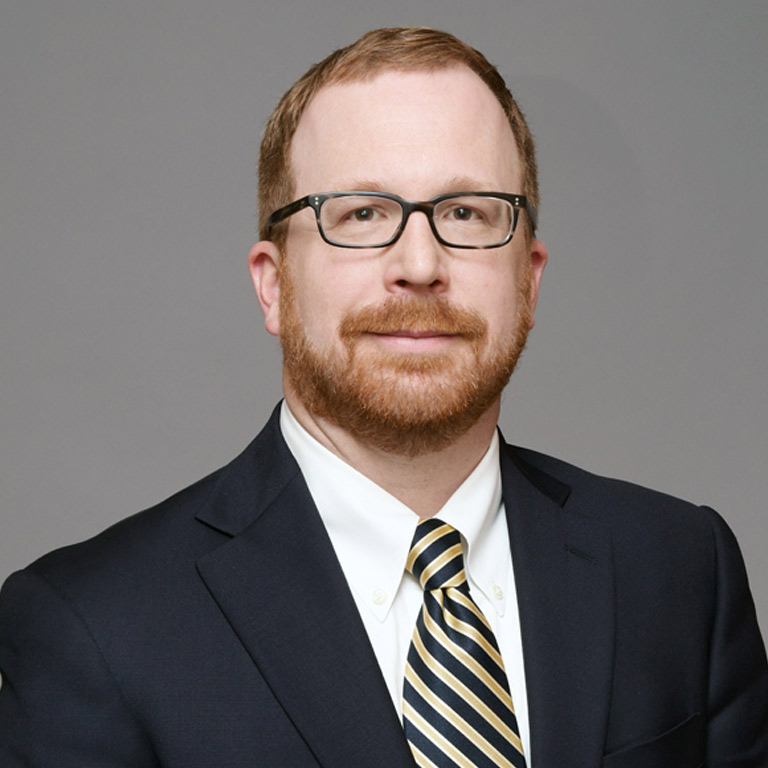 Phone:

812-855-0850

Email:

jdudich@iu.edu
Department:

Vice President for University Relations
101 W Ohio St Ste 1776

Indianapolis,
IN
46204
Biography
In his role as Associate Vice President for Fiscal and Economic Strategy, Jason will provide financial management expertise and policy leadership to advance IU's economic engagement initiatives and the university's government relations efforts at the state and federal level. Working directly with the Vice President for University Relations, Jason will support new and innovative initiatives that advances IU's engagement with state and local economic development opportunities, promote IU as a leader of economic engagement in the state, and support IU when engaging with the state legislature, the IN Commission for Higher Education, the Governor and other state leaders.
Previous Roles
Most recently, Dudich was responsible for financial operations and management of a $110 million annual operating and capital budget at the University of Indianapolis (UIndy). He directly oversaw human resources, information technology, facilities management, insurance, real estate, endowment management, debt management and vendor management regarding bookstore operations, food services and other auxiliary support services.
Prior to his service at UIndy, from 2017 to 2019, Dudich served as Indiana's budget director, overseeing the state's $34 billion annual operating and capital budget. He collaborated with Indiana Gov. Eric Holcomb and staff, the Indiana General Assembly, and state agency directors on fiscal policy, overall budget management and state policy issues. In addition, Dudich supported major initiatives and programs as part of Governor Holcomb's agenda including the West Lake Corridor rail project, the Double Tracking of the South Shore rail line, investment in broadband expansion and trail expansion. Dudich initiated new programs to reduce costs to the state, while simultaneously investing in the workforce of the state. Dudich played an important role in maintaining the state's AAA credit rating during his time as State Budget Director. 
During his time at the City of Indianapolis, Dudich served in many roles under the leadership of Mayor Gregory A. Ballard. From 2008 to 2010 Dudich served as the Deputy Controller for the City of Indianapolis, developing, and maintaining the City's $1 billion operating budget. Dudich worked closely with city and county leaders regarding fiscal policy issues, budget challenges and major investments to support city operations and projects. During 2013 and 2014, he was appointed by Mayor Ballard to be the City's Controller, overseeing financial management of the city and county's finances. He focused on maintaining the City's AAA credit rating, developing balanced budgets, and supporting major investments the city was making during that time. Finally, in 2014, Mayor Ballard appointed Dudich as his Chief of Staff, serving in the role until the end of the Ballard Administration in 2015. Dudich supported Mayor Ballard's vision for the city, including reducing the city's dependence on foreign oil by creating and implementing Vision Fleet and Blue Indy. In addition, Dudich supported other Mayoral initiatives such as: Pre-K early childhood programs in Indianapolis, launching the Mayor's 360 Initiative to address the root issues of crime and public safety in the city, initiating the development of the proposed criminal justice center, and transitioning the Ballard Administration and the Hogsett Administration in the fall of 2015.
Dudich has served in many roles prior to his time with the City of Indianapolis, including: Associate Commissioner and CFO of the Indiana Commission for higher education, where Dudich supported the Indiana Performance Funding Formula for higher education and reforming state student financial aid support; Benefits Advisor at LHD Benefit Advisors, and serving as a budget analyst at the Indiana State Budget Agency and the Illinois Bureau of the Budget, focusing on higher education, technology and healthcare.
Dudich has played an instrumental role in advancing the governor's signature economic development program, the Regional Economic Acceleration and Development Initiative. He is a member of the READI Review Committee, an external seven-member citizen committee charged with evaluating regional development projects and programs designed to catalyze economic growth and talent development in Indiana. The committee proposes major project and funding recommendations to the Indiana Economic Development Corp. based on its proposal reviews. 
Dudich earned a Bachelor of Science degree in public affairs, with a focus on public policy and public finance from the IU Paul H. O'Neill School of Public and Environmental Affairs. For more than seven years, he has served on the school's distinguished alumni council. Dudich also serves on the Damien Center Board of Directors, the Indiana Gaming Commission, the Indianapolis Public Library Foundation Board of Directors and Leadership Indianapolis.