A bold new vision for higher education in Indianapolis
As widely reported last week, the boards of trustees of both Indiana University and Purdue University unveiled a new framework for their future operation and cooperation in Indianapolis that is designed to increase the number of graduates ready to engage in today's innovation-led economy, enhance economic development in the region and across the state, and better serve the Indianapolis community and beyond.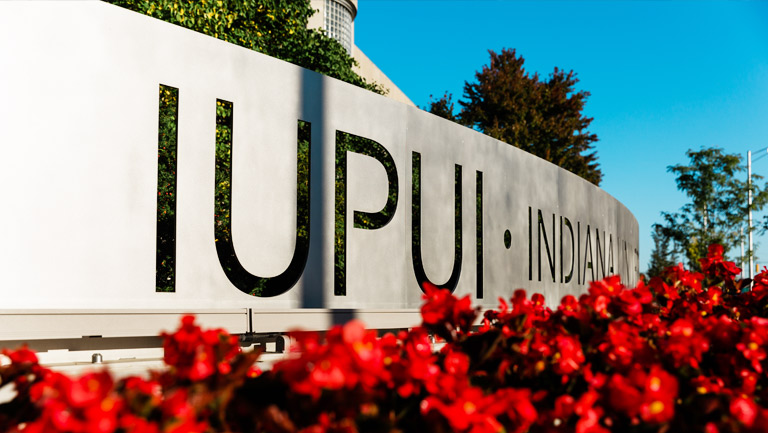 The new vision will transform the 52-year-old IUPUI -- a joint venture between the state's two largest research universities on a campus IU owns and manages -- into separate academic organizations in which IU and Purdue will each govern their own programs. It calls for a more energized role for each university and the production of more graduates ready to participate in the modern economy. It also outlines a platform for expanding research activities in the Hoosier state capital and supporting joint research initiatives, including the creation of a joint biosciences engineering institute, involving IU's School of Medicine, Purdue's Weldon School of Biomedical Engineering and health-related disciplines at both universities. The new institute will seek to develop new life-enhancing therapies and technologies while also deepening a pool of sought-after professionals who will create new business ventures and attract new companies to Indiana.
In last Friday's announcement, IU President Pamela Whitten and Purdue President Mitch Daniels emphasized IUPUI's record of accomplishment over the past five decades. During that time, IUPUI has evolved from a local commuter school to the third largest undergraduate campus and one of the biggest research campuses in Indiana. Its 206,000 living alumni contribute mightily to the state's economic growth. But the opportunities and challenges of that growth, and the changing demands of a modern economy, demand a new approach, the presidents said. 
In her most recent weekly blog, Whitten explained, "Business and community leaders in central Indiana have expressed concerns about shortages of qualified talent, particularly in the sciences, technology and health care, as well as a greater need for high-end research. And, as the state's largest public research universities, IU and Purdue have an obligation to evolve and change in response to the dramatically changing needs of the Hoosier state and the growing city of Indianapolis."
Under the new realignment, IU, which already has responsibility for the overall campus, will retain its current schools and programs, including intercollegiate athletics. The campus will operate as IU Indianapolis. Completion of the realignment is expected in time for the fall 2024 semester, at which time the new academic organizations will become official.
The Aug. 12 announcement elicited positive reaction from Indiana business, government, philanthropic and public sector leaders, who joined IU officials in recognizing the historic moment for Indianapolis and the transformative effects they foresee from the new collaborative framework between IU and Purdue.
"IUPUI's realignment will create a transformational change across Indiana's landscape and far beyond," said Indiana Gov. Eric Holcomb. "As Purdue and Indiana University -- two of our state's globally competitive universities -- continue to focus on their individual strengths, they will also now create an epicenter for research and a training ground for future focused innovative fields to ensure students are ready for the modern-day economy. This bold move will ensure Indiana is a leader in developing the workforce of tomorrow and attracting more companies to Indiana that are on the brink of cutting-edge discovery. Congratulations to Presidents Daniels and Whitten for keeping Indiana's trajectory straight up."
Learn more about the next chapter of IU education in Indianapolis and what IU's partners across the state are saying.